0
Boston and Long Island: Best Pics
Posted by Disky , Jul 15 2012 · 303 views
I'm not going to bombard you guys with a million photos from Boston, MA and Long Island, NY (I went there about a week after Boston?). I'm too lazy to even sort through and crop/resize them all for internet purposes. But I will pick some silly or pretty shots as highlights.
Boston was a fun city, though the public transportation system could be better. I visited four colleges, and Tufts University and Northeastern University stood out the most to me (the other two were Boston University and Boston College).
At Tufts University, I spotted
this bird
. A hawk I think?? But let's look at its face: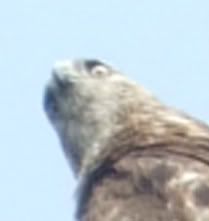 Also spotted at Tufts was
this neat sculpture
.
At a Boston seafood restaurant, our waiter showed off a
huge live lobster
. The restaurant was right by the water, where
this island
could be seen floating.
And finally, I brought home a
new friend
.
In Long Island, I really only went for the beach. We stayed at an aquaintance's house, which had cool bathroom windows that I made a
composition
with.
The beach was actually part of Sunken Meadow Park. Here are some landscape shots:
1
2
3
There was wildlife too. A
dragonfly
that could barely fly,
bunnies!
, and
seagulls
.
We had coffee at the park as a form of picnic, and we drank from
these cups
. Odessa is where I was born (in Ukraine).
And that wraps up my travels so far! My next destination is Brickfair!
Yesterday morning I also took pictures of my anime figures -
Madoka
and
Luka Megurine
.