Posted by dotcom , Mar 17 2016 · 462 views
If you are a person, chances are your answer is "What the heck is a Kamen Rider" BUT NO MATTER.

I'M SUPER PUMPED.

While Kamen Rider Amazon wasn't the best Kamen Rider of 1975, it probably was the best of 1974. Maybe. Ok, I haven't seen X fully so I'm not actually qualified to make the call, but still. I am qualified to say: Amazon is awesome. And while the original actor may not be returning, the fact that we're getting a new series with new Amazons sounds kind of amazing. That the staff behind the project has made some really great series before is encouraging, and that the mini-series is gonna be Amazon Prime-exclusive is hilarious. I am so hyped for this.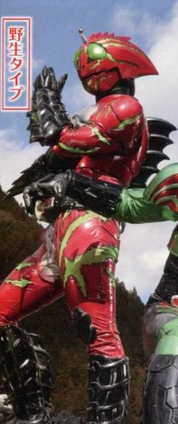 Just look at this guy. He already looks like he's ready to chop monsters in the jugular, to tear their bodies limb from limb, while their vile blood stains the ground, his claws, and jaws. Just like in the good old days. It's gonna be great.

So hyped.