0
Still Alive
Posted by Kohaku , Apr 09 2011 · 122 views
Real Life
*blows dust of the old blog*
Well, I haven't been here in a while. Not for lack of trying. Things have been... interesting. You see, back in January we lost our internet which has made things suck. What has happened in my life since then... a lot and not a lot all at the same time.
Overall not too much has happened, but thanks to a friend from Ligaly (Long Island Gay and Lesbian Youth) I can log onto the intarwebs! It isn't as much as I'd like, but it gives me a way to keep an eye on all of you until I get my internet restored.
Also, in the chaos I got my hands on a shiny new 3DS. My friend code is 2019-9653-8564. No games yet, I'm waiting a bit for A.) More money and B.) Zelda (Or another epic game.)
Hopefully, I can get a promotion shortly at Wal-Mart... my chances are pretty good. Anyway, I'm still alive and all that.
Also there is this: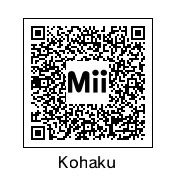 Kohaku