Heya! It's been a while, huh?
January marked my 3 year anniversary here at LEGO. Things were a little busier than expected, hence the lack of activity here, including the lack of a list of things I worked on. So here it goes: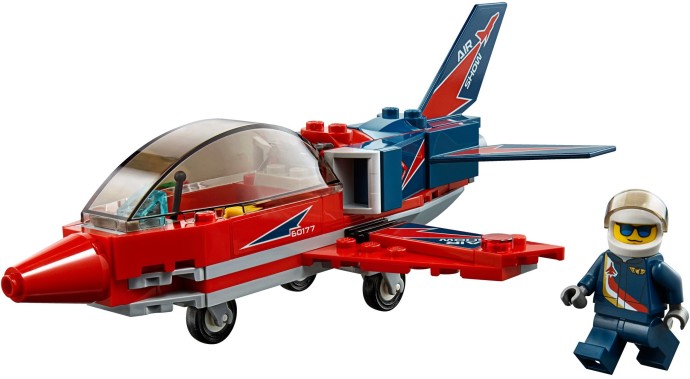 60177 - Air Show Jet
Kicking off 2018 with a fast little jet. Jets are cool. The longest discussions were actually about the color scheme and stickers.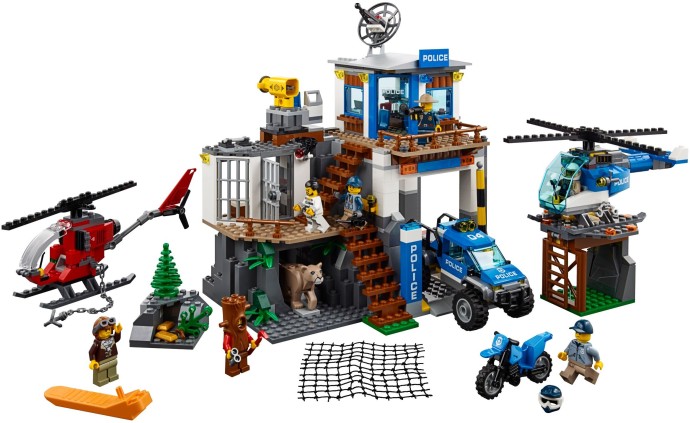 60174 - Mountain Police Headquarters
Building a police station is a bit of a rite of passage in City so I was very excited to get asked to do it only in my 2nd year. It's an important set in the lineup and it's pretty big and gets a lot of attention from marketing, so the team has a big interest in getting this one right. The general layout with the three levels of garage/prison/office was already decided when I started on the model. The big challenge lay in how to connect those three levels in a stable way without over-complicating the build. And yes, police is a theme we do frequently because - well, there tends to be a new generation of 5 year olds every couple of years. The fun part for this one was to mix it up a little bit - most obviously with the crooks helicopter. Some fun trivia: I chose the tail-fin of that helicopter because it was also featured in Onua Mistika some ten years ago. During development I came upon the issue of using a door-frame as a structural support in the back of the station - which left a pretty big hole from the garage leading directly to the cougar's cave. That's why there is a door now with a "keep out" sticker. The graphic designer also came up with an awesome little joke with the master crook having a framed picture of his pet piranha in the cell - the same fish that the police are holding in the small aquarium in their office.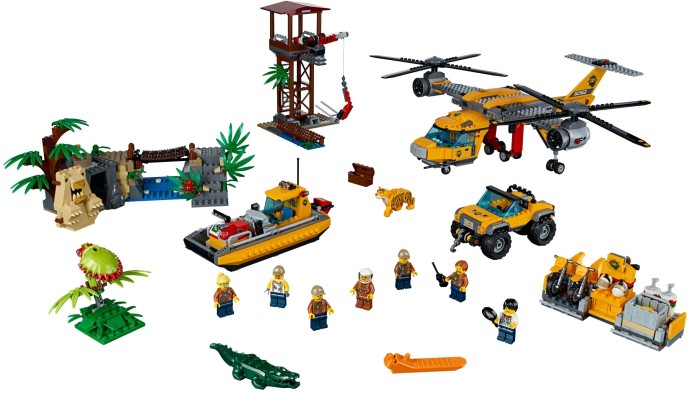 60162 - Jungle Air Drop Helicopter
This technically isn't my set, since one of my colleagues was responsible for it, but in order to meet deadlines, we tag-teamed on this one. Obviously I only did the really cool stuff in this one: The tower with the crane and the jungle ruins. But that's what's great about working in a team: Everybody gets to suggest ideas, doesn't matter if you do graphics and have a good idea for a model or if you are a model designer with a good idea for a TV spot. Which also leads to everybody being able to have a little personal touch in the sets. Fun trivia about this one: We were never quite sure what the statue outside the cave was supposed to represent, so in the end it was dubbed "Bear-Hamster".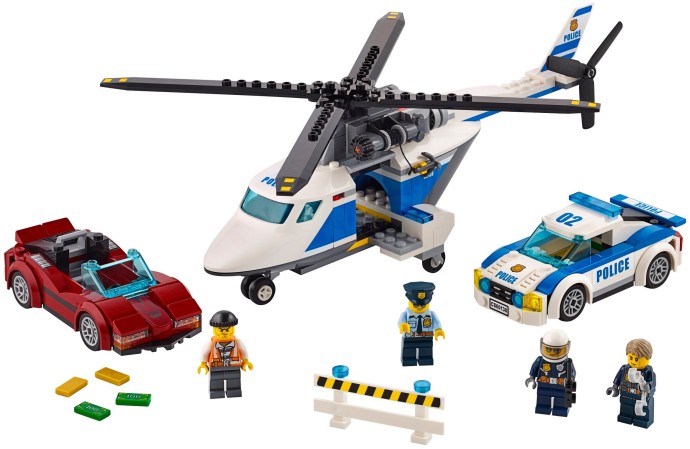 60138 - High Speed Chase
One of my favorites that I worked on so far. Building vehicles is fun, so to get to do three in one box was awesome! And it also marks the return of Chase McCain who's back on duty in LEGO City Undercover.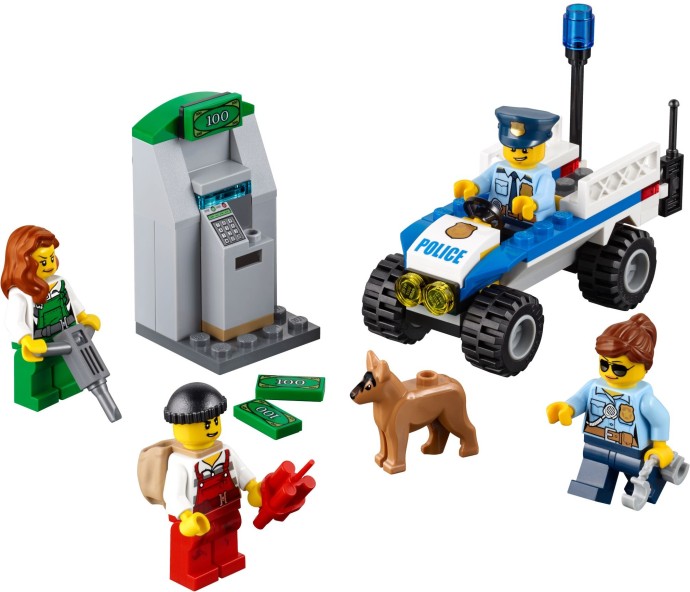 60136 Police Starter Set
This wasn't originally my assignment but a change in the assortment happened and I was asked to take over. The idea behind the starter sets is to pack a lot of characters and story into a small box so it can be a good first set for younger kids. Very happy that the little police car could be big enough to fit both the dog or one of the captured crooks. One of my colleagues came up with the brilliant little exploding function for the ATM.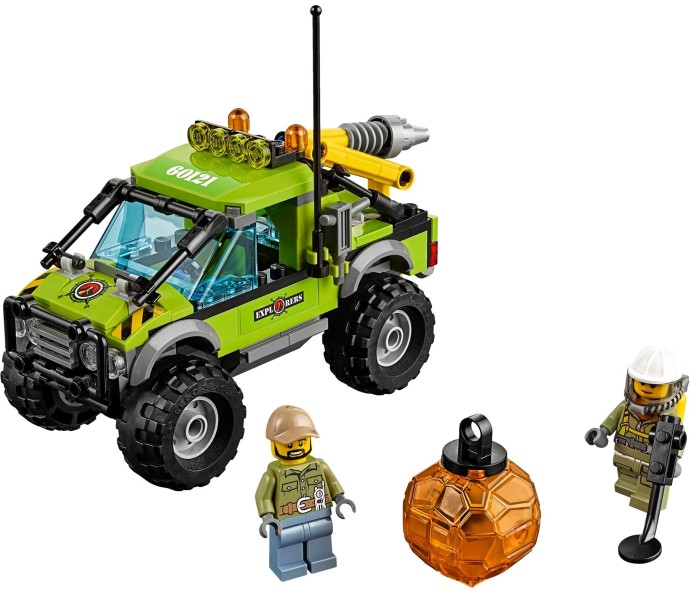 60121 - Volcano exploration truck
My first boxed set. It was super-exciting to play around with the then-new new bar connector pieces and bull bar on the front of the truck. The biggest challenge was to figure out the correct order of the build of the rollcage.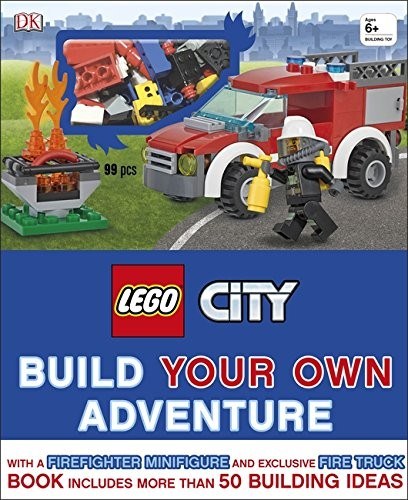 11911 - LEGO City build your own adventure book
My first official model, though not in a box. My brief was a small firefighter's car and a scenario. This being the first model, I was surprised to find how much thought goes into something just this small. Probably had a dozen or so different variants lined up on my desk at one point of just the car. I keep some of them in a drawer still, as a reminder.