Posted by Pahrak #0579 , Jan 09 2015 · 30 views
Asterisk Holder:
Artemia Venus
(in Bravely Default)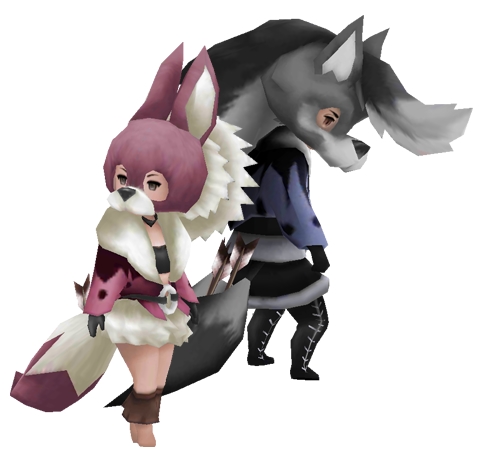 Origin:
Final Fantasy III
Was It In Bravely Default?:
Yes
Overview:
A master of bows who can take down any kind of foe. As a Ranger levels up, they learn new Hunting commands that deal x1.5 damage to certain families of enemies (bugs, dragons, undead, etc), making it a great command set to master and equip on whatever physical powerhouse Job you like. The Targeting command it starts out with does x1.25, but pierces Default, letting it deal lots of damage right from the start. Mastering it will give you the Multiburst command, unleashing four attacks at once to pummel your enemy into defeat!
Personal Thoughts:
How did I miss this? In going back over old articles, I noticed that it was mentioned that there was concern that Tomahawk might pose a threat to Ranger's inclusion, but Asano, the producer, said that Ranger
will
be in Bravely Second! We don't have any images of Magnolia in the Job yet, so I'll use an image from Bravely Default for now. So, Ranger! As I said, Hunting commands are pretty nice no matter which Job you're using, and they're cheap MP-wise. Multiburst is an express lane to wonderful memories of Dual Wield-Spellblade-Rapid Fire (if a little less broken). With support abilities like Paralyze Immunity and Hawkeye for perfect accuracy, even if Ranger isn't your preferred Job, it's still one you want to invest in for its parts (I'm sure that's something we can all relate to
), so I'm happy it's coming back. I do hope we ditch the pelt helmets for the FF classic Robin Hood attire, though.