Posted by Pahrak #0579 , Apr 26 2015 · 89 views
A new fighter for Pokken Tournament has been announced!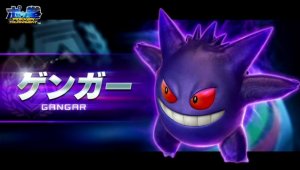 If type immunity comes into play then this is a very broken fighter we are looking at. They probably won't, of course...though Gengar could still be broken who knows.
Personally I'm hoping the game gets representatives for each Generation and type, but it'll be awhile before we'll know about that. I'm just really excited, I want to play this game.
7 Comments