Alright, guys and gals. Halloween is just around the corner and I don't have a costume yet. Two ideas popped into my head recently and I need your help deciding between the two choices.
1) Handsome Jack (from Borderlands 2)
or
2) Mordecai (from Regular Show)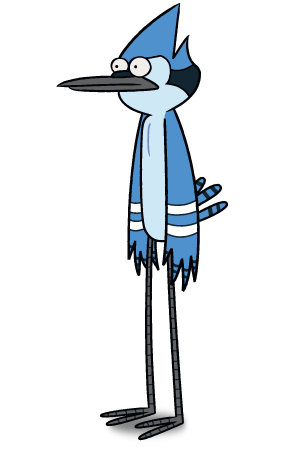 Handsome Jack, I think, would be a much cooler costume if I could find all the necessary components, but would be a bit more expensive. If I chose Handsome Jack, I'd also probably wear the costume to PAX East 2013 and get some fake internet karma points.
Mordecai would win the "awesome" award, at least at most of the parties I might attend. It would be EVEN BETTER if I could find someone to go as Rigby (but likely won't happen). And the biggest pro for dressing up as Mordecai, he would probably be much cheaper than Handsome Jack.
So! I need your opinions.
If I had a bunch of money I'd go as Corvo from Dishonored.