Member Dossier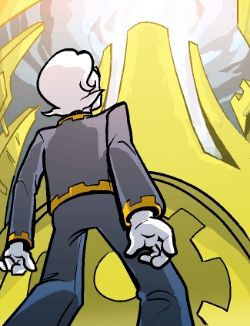 Senior "Not So Grump"
CAUTION!!!
This blog contains very adult language 
like dividend, mortgage and briefcase. Do not approach author at risk of home-cooked chicken parmigiana, penne marinara and unconditional praise. Above all else, to NOT engage in conversations about Minecraft, Lego, food, music, Homestuck or any combination of the afformentioned. He will NOT shut up about it. 
Group: Senior Premier Forum Leader
Forums Currently Leading or Co-leading:
Hero Factory Sets, Lego Sets, Bionicle Based Creations, Completely Off Topic
Forums Previously Assisted:
General Discussion, Bionicle Based Creations, Completely Off Topic, New Member Q&A, Bionicle Collectibles, Bionicle Artwork, Games and Trivia, Marketplace Banter, Blogs
Forums Previously Led:
Blogs
Joined: March 14, 2003
Staff Since: June 15, 2006
Member No.: 5232
Nationality:

PM:
Makaru
AIM:
splendiferousmak
0 user(s) viewing
0 members, 0 guests, 0 anonymous users