0
The Answer To The Question Everyone's Been Asking...
Posted by 55555 , Jan 14 2009 · 14 views
Here
55555
☆ The Me Block ☆
Stone Champion Defeated


Group: Reporters
Posts: 2705
Joined: 17-November 06
Member No.: 47785
Location: USA
Interests: Drawing, MOCing, Reffing Soccer, Pro Baseball, The Gimp
Religion: Roman Catholic
More Stuff: Member Interview #4
☆ Awesome Links ☆
Blogs:
Midnight Voltage
Velox's blog of win.
Scientific Progress Goes "Boink"
CF's blog of win.
Elm Street
SK's blog of win.
The Vantage Point
DudeNuva's blog of win. (Inactive.)
Makuta With A Cold™
Gryphus 1's blog of win. (Inactive.)
Art:
Mata Nui, Kopaka & Tahu
3D Revamp Of Poison Of Bbc#50
Games:
Bionicle Mafia 28
Shops:
Spectral Avohkii Enterprises
(Activeish.)
Dark Beings Banner & Avatar Shop
(Inactive.)
Silver Avohkii Productions
(Inactive.)
☆ Seals Of Approval ☆
My Approval:




-----------------------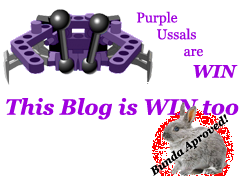 The Mlner's Workshop
Recent Comments
0 user(s) viewing
0 members, 0 guests, 0 anonymous users