Hey there guys! This is a bear Rahi MOC I want to show you: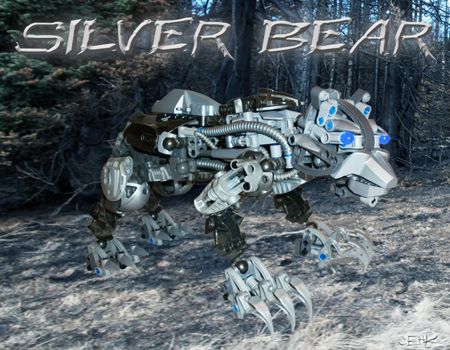 (Click on the image to enlarge it)
This Bear Rahi is similar to the Ash Bear. I wanted to make it anatomically accurate to a real bear, except for its big claws. I didn't chose a custom name because the other bear Rahi is simply called Ash Bear, so this is Silver Bear. 
Some pics:
FrontSideRearAboveBelowHead Close-upTorso Close-upMenacing poseSitting
FULL GALLERY (when public)MOC Page
Thanks for seeing this! Feedback is highly appreciated!
Edited by Toa Cehk, Jun 08 2013 - 09:33 PM.