Hey guys, I am selling all of my currect collection. Please make fair offers, enjoy, and ask any questions.

Red

= holding/selling

Green

= soldBionicle-2001:Turaga-

Matau

2002:

Bohrok Va-Gahlok VaTahnok Va

Lehvak Va

Kohrok Va

Pahrok Va

Bohrok-TahnokGahlokPahrakNuhvokToa Nuva-Tahu NuvaKopaka NuvaGali NuvaOnua NuvaPohatu NuvaLewa NuvaTitan-Exo-Toa

2003:

Bohrok Kal-Tahnok KalGahlok KalPahrak KalNuhvok KalKohrok KalLehvak KalMatoran-MatoroRahkshi-PanrahkVorahkGuurahkTurahkTitans-Makuta

TakanuvaJaller & GukkoTakua & Pewku

2004:Matoran-OrkahmAhkmouToa Metru-VakamaNokamaVahki-NuurakhBoradakhKeerakhZadakhRorzakhTitans-Krekka

NidhikiTuraga Dume & Nivawk

2005:Rahaga-PouksToa Hordika-Vakama Hordika

Nokama HordikaMatau HordikaNuju HordikaWhenua Hordika

Visorak-VohtarakBoggarakRoporakKeelerakSuukorakSpecial Edition-Toa Iruini

Toa Norik

2006:Matoran-VelikaKaziPirukGaranBaltaDaluToa Inika-Toa JallerToa MatoroToa NuparuToa KonguToa HahliToa HewkiiTitans-

Irnakk

AxxonBrutaka

Umbra

Vezon & Kardas

2007:Matoran/small-DekarDefilakThulox

Morak

Barraki-CaraparTakadoxEhlekKalmahMantax

Pridak

Toa Mahri-

Toa Jaller

Toa MatoroToa NuparuToa KonguToa HahliToa Hewkii

Titans-NocturnHydraxon

Gadunka

Maxilos & SpinaxPlaysets-Barraki Deep Sea PatrolToa Undersea AttackToa Terrain Crawler

2008:

Matoran-

TanmaSolekPhotok

RadiakGavlaKiropPhantoka-

Toa KopakaToa LewaToa Pohatu

AntrozChiroxVamprahMistika-

Toa TahuToa GaliToa Onua

BitilKrikaGorastTitans-Toa IgnikaMutran & VicanMakuta IcaraxMazekaVultraz

Takanuva

Vehicles-Rockoh T3Jetrax T6Promo-Klakk

2009:

Matoran-BerixZeskTardukGlatorian-GreshTarix

Kanohi: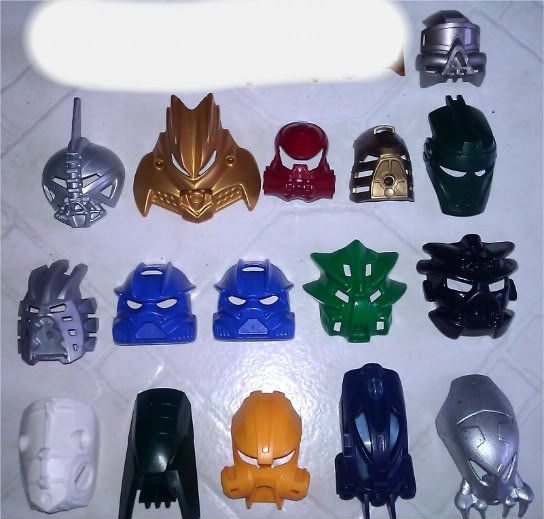 Note: I will post more as I build together more guys and find more figures. Adding Mask/Krana/ Kraata as well soon. I also have a bunch of Halo 3 and Halo Reach figures.Cards: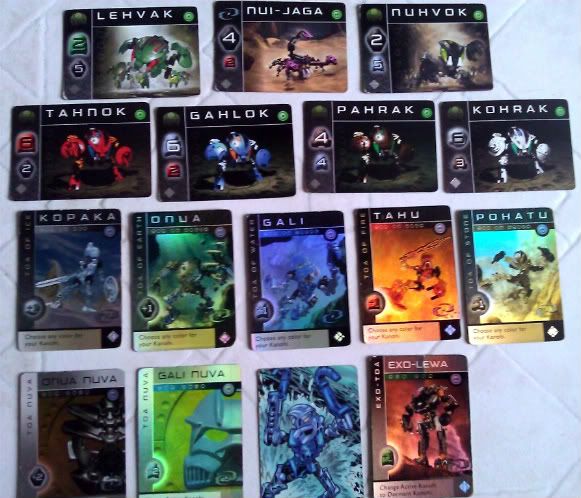 I have Bionicle, Yu-Gi-Oh, Neopets, Star Wars, Superman and other cards as well.I also have Transformers(Armada) and TMNT(2003) figures.Send first unless trusted trader.
Edited by Hahli Husky, Jul 12 2012 - 05:02 PM.
Misuse of spoiler tags