Hey readers, this is my second attempt at comic making. I hope you guys (and girls) like it!credit to all contributors of the six shade chimoru kit.1. It has that new house smell!2.McDonalds!3. BACON4. Cheeseburger catapult5. BLOOD6. Nah.7.Yup.8.Trollympics? credit to Malignus for spriting that wonderful villain using the chimoru R kit for me.9. sad birthday, dude.10. Flumph.PGS1. Soran2. TNG3. Malignus4. Sybre5. Dr. GigglesFillers:Olympics!GS1.2.3.4.5.GS or PGS application:Name to be usedGender:sprite kit: (put a link)personality:notes:Banner: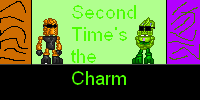 [url=http://custombionicle.wikia.com/wiki/User:RaidenToaofThunder?image=Raiden-27s_Banner-png][img]http://images4.wikia.nocookie.net/__cb20120629021353/custombionicle/images/4/4c/Raiden%27s_Banner.png[/img][/url]
Note: I will start to make comics on a 2 day to 1 week basis, due to a busy schedule.
Edited by Raiden: Toa of Storms, Aug 28 2012 - 09:35 AM.