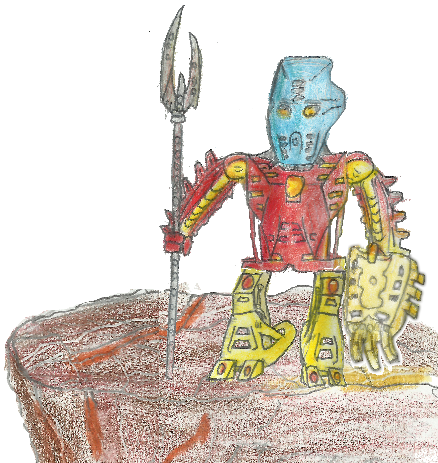 Not my best work. The coloring isn't very good due to the fact that I don't own any good coloring programs, so you get the point. There's also an image of Takua without that horribly-colored platform here: http://www.brickshel...k/takuanobg.pngEDIT: The topic name is an error. I don't know how to rename topic if you even can, so can a moderator or something fix that? It's supposed to be Takua and Vakama.
I think Vakama turned out better overall. I was too lazy to make a floor for him to stand on and it's still a bit choppy due to the fact that i had to use crayons and colored pencils to color him in. Still, better result, I think.
Edited by DoomIgnika, Jul 22 2012 - 08:35 PM.