So, this is just an odd idea I had while looking at the old Mata head design. Down on the lower cheek area (just under the long mouth ridge), there's these two little hemispherical indents as you can see here: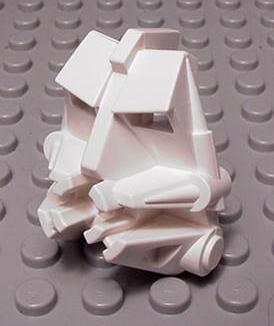 So, BS01 says that
Kanohi are magnetically attached to their wearers
Which I've usually seen and assumed to attach on their cheeks, so I was wondering, would anyone have liked it if, instead of the weak, annoying Mata socket on the masks, there were magnets inside those cheek areas, holding the mask on? It probably would have the same effect as the Mata socket when playing that little "Knock their masks off" game from '01-'03, but might have been a bit more expensive, and maybe had more legal warnings and such.So, is this a feasable, or safe, idea? Do you think Lego ever thought about it? Would it have continued on in later years, or just evolved a new way to do it?