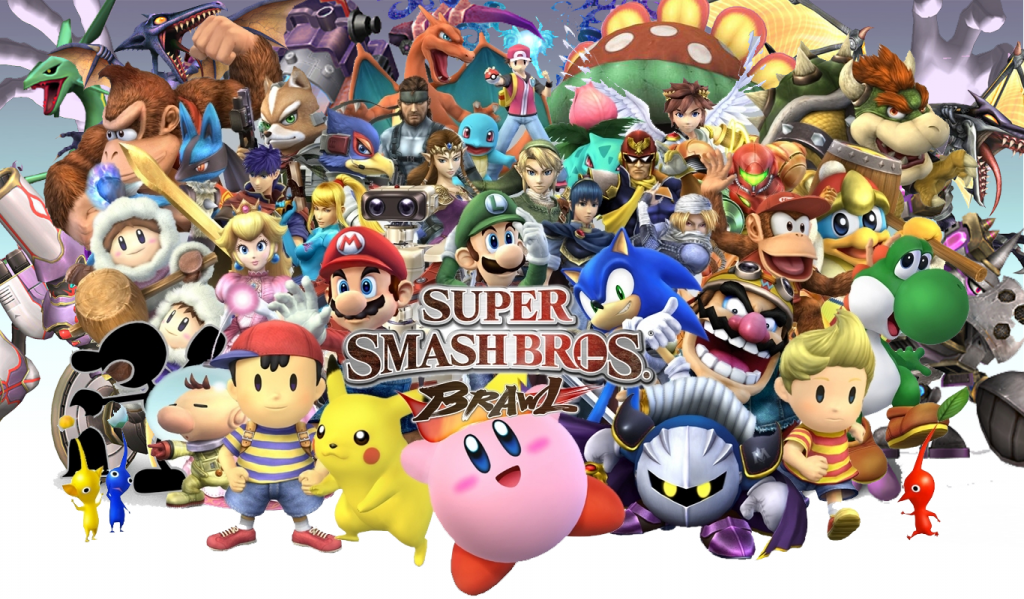 I love the Super Smash Bros. series a lot. Like, really, a lot. I have 100%ed Smash 64 (both N64 and Wii VC), Melee (excluding the notifications for playing 10,000, 100,000, and 1,000,000 matches, as well as the one for beating Adventure on Very Hard with 1 Stock, and the AR trophies) and Brawl ('cept the notifications for 100,000 and 1,000,000 matches.) I also go to Brawl tournaments from time to time.
This here topic is to discuss everything there is to discuss about Smash Bros. That includes records, techniques, competition, story and theories (Subspace is deep
), and the upcoming game.
I personally want the next game to have physics more like Brawl+, and have advanced techniques from all three games (L-Cancel, Wavedash (via a hybrid airdodge), DACUS, etc.) I'm not caring too much about the roster, but I hope everyone from Brawl returns, as well as Roy and Mewtwo.