Here's a painting I did during study hall in the art room; Velika. Recently when I found out
I wanted to do something involving him, and while listening to the song Never Too Late by Three Days Grace I got the idea to show him kneeling, possibly mourning, but he's at least sad.  The actual drawing was outlined in black Sharpie (thinking about maybe going over it with Sharpie again) and colored with Prismacolor colored pencils, and then the background was painted with watercolors.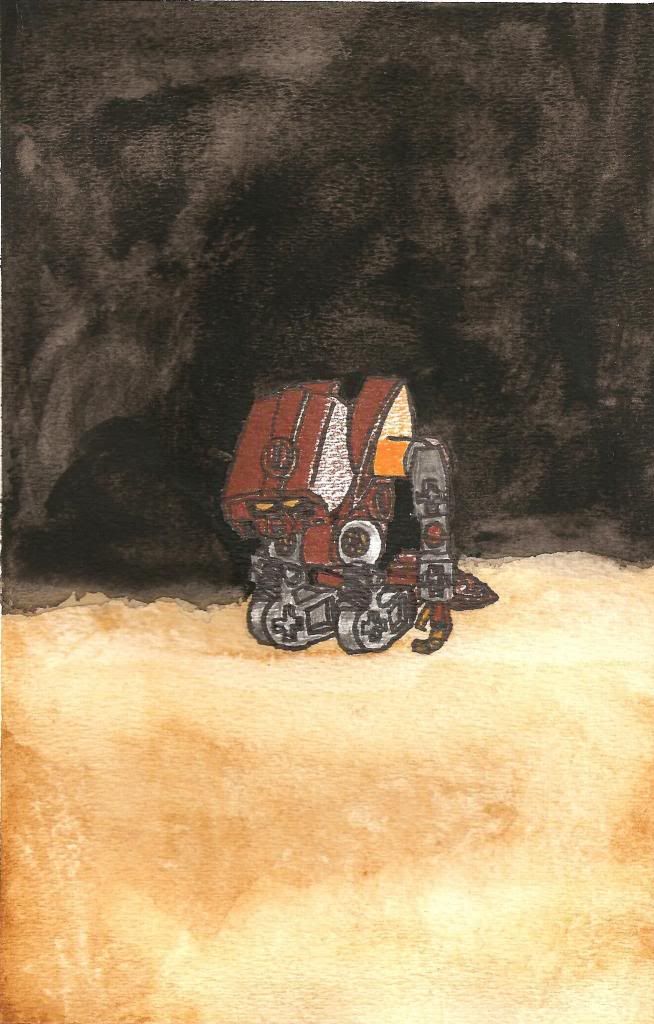 I'm thinking about adding stars into the black sky in the background with regular, non-watercolor paint, but I also really like the way it looks right now. I know I won't be doing anything to the sand though; I just love the way it came out! 
I can't wait to hear what you think!
Edited by Takanuva of Twilight, Mar 07 2013 - 05:57 PM.