I have found an image on www.maskofdestiny.com that shows the storyline of the moviue the mask of light.
it states the storyline of it. and also prooves the takua bieng takanuva wrong.
read if you want to see the proof.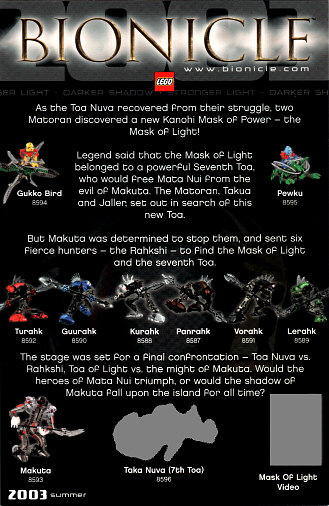 check it out. the rahkshi are not actaually villans they are soewhat like bounty hunters.
post your theories regarding this topic.