Splash Image, Away!
Approval Pic.
Song Of The Moment
"The fires of the righteous will always burn
And turn us on each other until we learn
To harness the power of our distinction
And throw off these shackles of bad religion.
One thousand and one nights changed everything
You are my scheherazade, I am your king."
("A Thousand Deaths" Globus)
--

All There Is To Know About This Spink Person
Spink
Retired COT RPG Judge
Senior Staff
Group: *
Premier Forum Assistants (retired but too lazy to update this stuff because images and broken images and bleh)
Posts: 8000+
Joined: 15-March 06
Member No.: 39854
Member Profile
Send Message
Previous Usernames: Jio881, Rakaru, Dreamer, The Last Stand's Teleporter, Spink, and Clumsy Maid Spinky Chan, Fallen Spink, Alteus Menoa, Spink, The Honourable Judge Barbie, Caligynephobia, Dracula


OTHER FACTS



Names:
Spink, Also Known As; Kit
Join Date:
March, 15, 2006
Site Position: Retired Staff
Occupation: Future Marketing/English Student (Currently submission-based writer, as in, submit things to places because submissions and money and writing)
Shortened form of interests;

My philosophy is one of peace, kindness and understanding. I do not advocate hate, for in my experience, hate has only wounded and never healed. I am not an advocate of intolerance, for in this day and age, I believe all people should be free to express who they are deep down, and who they want to be, the dreams they have. I can't stand it when other people target someone, or something, and make the world more miserable for no discernible reason. I can't stand watching others belittled or hurt, simply because someone doesn't like them. To me, the worst kind of pain is not physical, but is instead pain inflicted upon the heart.

I would love to see a world where everyone can respect one another, be kind to one another, cherish one another and be excellent to each other. At the very least, I would love to see a day when BZPower can be that world, and can set an example for other communities and be regarded as a truly kind, a truly welcoming, a truly tolerant place for all people -- no matter walk of life, no matter religion, no matter creed, no matter race, no matter political views, no matter sexual orientation and no matter gender or expression thereof.

Age:
18 Years of Age.
Lego Conventions Visited:
BrickFair 2009.
BrickFair 2010.
BrickFair 2011.
BrickFair 2012.
Currently Assist: Completely Off Topic, LEGO Sets, Voting Booth, LEGO RPG.
Formerly Assisted: Fan Created Games, Collectibles, Comedies, Lego General Discussion.
Sexual Orientation: Fabulous :3
Religious Views: Technically agnostic, though I tend to have more interest in paganistic religions (and read up on a handful)
0 user(s) viewing
0 members, 0 guests, 0 anonymous users
Approvals 'n Things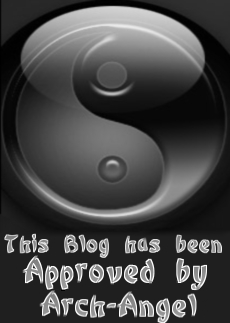 Role Playing Games
- Not all of the links work, many of the topics were destroyed during the data-deletion of the boards back in 2009.


Anime To See.
To See,

- Pandora Hearts
- Hetalia
- Vampire Knight
- Code Geass/Code Geass R2
- Tiger & Bunny
- Rozen Maiden
- Gurren Lagann
- Gundam Wing/Endless Waltz
- Gundam Seed
- Revolutionary Girl Utena
- The Melancholy of Haruhi Suzumiya
- Black Cat
- Bubblegum Crisis
- Eyeshield 21
- Full Metal Panic!
- GaoGaiGar
- Lucky Star
- Macross
- Tsubasa: Reservoir Chronicle


Finished:

- Trigun
- Death Note
- Gundam 00
- Neon Genesis: Evangelion (And movie)
- Disgaea
- Elfen Lied
- Full Metal Alchemist (And movie)
- Trinity Blood
- Hellsing
- Vampire Hunter D: Bloodlust
- Vampire Hunter D: 1985 movie (Don't know official title)
- No.6
- Kuroshitsuji
- Chrono Crusade
- Loveless
- Gravitation

Started:

- D.Gray-Man
- Hellsing OVA (On episode 9, the most recent episode they came out with)
Search My Blog
Inspiring Quotes That Keep Me Going
"The World is my Nation, Mankind is my Brethen, and doing Good is my Religion," - Thomas Paine

"The most successful man in the world, is he who dies with a genuine smile upon his lips,"