Welcome to my new Comedy, Makuta Adventures! I've been noticing that I write a whole lot more funny stuff when working with Makuta, so as a way to start off my new BZP experience, I'm starting a new comedy! Chapter 1: Party in the Meats! (Locker) Teridax: "Okay everybody, you know the plan right?" Spiriah: "I ram down the reinforced double doors." Krika: "I phase through the laser system, then disable it." Gorast: "I fly in and get the goods, hand them over to Bitil..." Bitil: "I zoom away as fast as I can with everything." Teridax: "And we all have hot dogs tonight!" Everyone: "YEAH!" (Miserix slams the door open) Miserix: "Are you planning to raid the meat locker AGAIN?!" Teridax: "Nope." Spiriah: "Nope" Krika: "Nope." Gorast: "I confess! Just stop glaring at me! !!!" Bitil: "Please don't kill us!" Teridax:(muttering) "When I take over the universe, you two are the first to be going down." Miserix: "WHAT WAS THAT?!" Teridax: "Woah, just calm down, big guy." Miserix: "CALM DOWN?! CALM DOWN?! HOW AM I SUPPOSED TO- Teridax: "Does someone have the lizard?" Krika: "Got it!"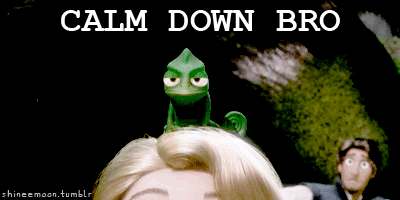 Miserix: (Taking deep breaths) "Okay, I'll let you off the hook this time. However, you must clean the Meat Locker with your toothbrushes, and then use them tomorrow, AND YOU WILL LIKE IT! !!!" (walks off in a huff) Teridax: "Oh, spofferwoffins."-----------------------------------------------(In Meat Locker) Bitil: "I hate this! It's so unfair!" Krika: "Well, that's what you get for CONFESSING!!" Bitil: "Hey, it was Gorast who did it! I just got scared!" Gorast: "Oh, now you're blaming ME for this?!" Bitil: "That's exactly what we're doing!" Gorast: "Why you!!! Have a taste of my Acid Fall Body Smack, you
!!!! *Scene removed due to excessive blood, violence, gore, and cheese puffs. However, much yelling and snapping can be heard.* Teridax:
"This'll be great on my TickR homepage!" Spiriah: "Talk about a great show!" Krika: "I've always dreamt of having my own show. Perhaps a comedy or something."-----------------------------------(Later) Teridax: "Well, it took all day, but we got this place clean! Of course the mess from the late Bitil's guts added a lot of time to the clean up, but at least we got it done!" Bitil: "Hi, guys!" Spiriah: "Wha-we thought you were dead!" Bitil: "That was the present me. My mask made it so my past self got transported to become present me. In a sense, I can't be killed unless it's by something as huge as a lightning bolt from the center of the universe's never ending storm. Course, not like anything even close to that will ever actually happen." Teridax: "Hmmm......" Bitil: "What?" Teridax: "Oh, nothing. Absatabalutely nothing." Spiriah: "Lier. You always say 'Absatabalutely' when you're up to something." Teridax: "I absatabalutely do not!" Spiriah: "Suuure you don't"
Teridax: "Oh, fine. I'll tell you. Just be aware, this is extremely important, and will drastically alter your lives for the better. What I'm doing is-" We're going to cut off the comedy right here due to technical difficulties. Either that or we're just trolling you. Lulz. Word count: 474