Posted by Pahrak #0579 , Jan 07 2015 · 205 views
Asterisk Holder:
Minnette Goroneze
(pictured left)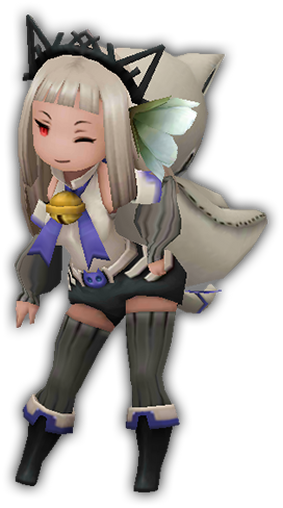 Origin:
Bravely Second
Was It In Bravely Default?:
No
Overview:
Cat Master works by, well…calling cats to the field! It seems this can be done in two ways: 1. Using the Job's innate command to call out cats that will buff or debuff, and 2. Using cat food items dropped by enemies to call out cats that will launch an attack. Cat foods can also be combined for more powerful cats, though this ability is currently being rebalanced.
Personal Thoughts:
I feel like I really shouldn't be surprised.
This Job certainly looks to lend a little extra silliness to the game, and I'm usually a fan of silliness in my JPRGs. Not to mention it does actually sound powerful and effective. I guess we'll have to wait and see if there's substance beneath this weird appearance.