Matau and Nokama finally got together
---
...In another show altogether.
Turns out they are voiced by Brian Drummond and Tabitha St. Germain. You might know them better as Mr. and Mrs. Cake from My Little Pony: Friendship is Magic.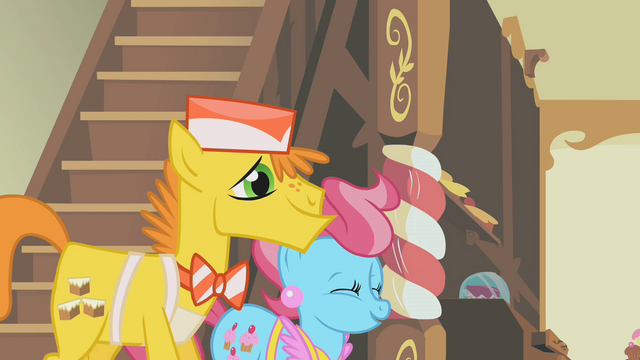 Of course it's already well-known that voice acting can be a tightly-knit community, but it's still fun to find amusing little coincidences like this.
P.S.: I am not at all suggesting any sort of relationship between the actual voice actors. That would be a little bit weird.
P.P.S.: Feel free to substitute Onewa and Nokama, if that's your OTP for some reason