A Tale of Tatooine Twins, T-Shirt Totoro & The Child
---
March, oh my, almost flown by, I feel like the March Hare shouting "I'm late!" for my pretend post-date!
Present proceedings:
-Traumatic almost ends to a toxic situation.
Thankful that the terriblest times typically cannot precisely recur in a particular person's story.
-Unrelated double ER day did damages that aren't bandaged, too drained to explain, brain & body badly bumbling since. Eating, drinking, moving, sleeping, thinking, I'm brilliantly bad at all that. But breathing, and I have usable hands!  Drowning in Duke doctors doing their best to diagnose some suspected ultra rare "root disease" of the speedily sprouting idiopathic secondaries. 
(Fr e e s o c k s + six(?) hours of waiting room weave while watching other patients leave
+ CannotSeeAThingInThisDarkCarDoodle and the "Ran out of yarn, paper cranes to amuse that toddlerpatient" to keep hands busy & mind sane! Inexpressibly obliged to have a mom, always there, uncontainable care. I wish everyone had a mom, what gift could be more golden?)
-Life is a lovely thing to live around people positive! 
-I haven't touched a dead rat or nest all year! I've been very good. Rarely doing limpy late night ladder leaps these days, you see. Only minor chairclimbing for curtains!
-Our windowside wildflowers are blooming. Springs seem sunnier here, I wonder if it's the mountainous elevation or pure imagination.
-Chronic midproject making madness missions marching forth! Even a couch can be a creative chariot *lapdesk lightning bolt power* with essentially endless enchanted art endeavours to edit!
Significantly surprising when ~half I've made I simply forget exists at this point, haha. 
-Phone of my own for photos! Thankfully a retired one that will never, ever ring (meaning hauling me into a hermit-hiding fit from it at home. Guessing that the former years of ~7 daily pointless phone calls from one individual could have contributed to the recoiling? ) It wasn't difficult to phoneless document projects prior, as 24/7 access was warmwelcomed as my mom was always around. Inexpressible appreciation! Miss her lots. Sorry for fuzzy Fire-tablet photos in the mix here. And shadowy shots. And if these possibly oversized images are harming the site?
Specks to show, but back to sewing small.  A game of "Can I sew this fast and beat the neuropathic fire, lefty foot limpness & edema fluid before it fills my feet? " Wonder if supine machine sewing is achievable. The adventures of adaptation! *EDIT:    
Just yesterday I figured out a floorflop footless footpedal function to be used from now on. Relief! Power!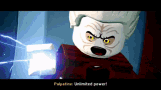 A tale of Tatooine twins. To begin!
Once upon a not far away time...a noble lady noted a night of Star Wars watching amongst the nice folk of the workplace. An uncanny correlation of conversation! For the leader of the league had of late procured a pair of undesired plastic persons in a collection lot, bought from an "extra" actress in the Star wars films.  Once upon ages ago in a home far, far away...a little human became absurdly obsessed with Star Wars. This was thanks to a Lego Xbox game from a grandfather, the fisherman one. She so longed for a certain little Leia doll, but no luck did fall, due to the tag on that specifically splendid '70s doll.
This is that 1978 doll. Sent to me without being sought out at all.
Hysterical happiness! I daresay- miraculous! Not that material things matter much, but such meaning and memories the plastic molds can hold!
 Little video of my dear death star duo:
\
Referred permanently for robe rehab. I reminisced over my days of doll doovers inspired by the Tree Change Dolls and then did the daring thing-repainting!  
A catastrophe in the collector's eyes?
But done with love, and so far, no lighting has punished me from above. The generous giver wanted to see the makeover, and remarkably- wasn't angry! Actually pleased!? 
*
Untimed project due to being out of practice+physical flops/post ERs project pause for weeks.
Absenteeism of old faces by acetone.
Repainted the faces, bodies and limbs with acrylic craft paint. Used various PC pictures as a skin color guide for overriding the orange aura. I fear their complexions are not perfect, but bumbled as best I could, and their kind natures are quite good. Sealed with Jo Sonja's matte brush on varnish.  Sewed and gelled Leia's cinnamon buns back. Drafted their clothes from paper towel + tape test garments. Leather scrap accessories, mostly handsewn.
Shoes also paper-towel drafted and held on with baby rubber bands…because it's a supply I storage-scavenged.
And a drive link with WIP pics: https://drive.google.com/drive/folders/1xROTDk3lRt0JFEGLurrp2h1ZKrECQtvS asI had this already to send to the giver and was too tired to properly post all pictures.
The Skywalker family is uncanny in its relatability to me. Siblings with the same first letter of names, one fancy, one a family-farm-dweller, the dangerous dad, the moral mom made miserable for it, and the abnormal lack of other family members to stop the tragedy.
So, sew, totoro!
The story of how this spirit sprouted: I naturally was making a preliminary pattern for Agnes' Fluffy Unicorn in the form of a costume suit for The Baby, as you do. This was a post-paper bean, old t-shirt-first test subject I'd already mentally trashed. 
Video because overabundant pictures:
But then by some miraculous twist, it looked okay and was Totoro-tone. So, ears, faux fur and leather, and braided embroidery thread whiskers (hooked on sewing machine needle during braid for neatness). And the tiny, hand beaded, machine-veined tree toupee! Dear knowledgeable ones, is it truly an Akita leaf as this one article says https://www.laitimes.com/en/article/vioe_w7d3.html ? 
.
Was the wandering wheelchairless weirdo for these photos, thus not at all pro. Wish I weren't too weak for a serious stop motion production. Late January. A fine feeling to breathe the arbor-aroma after days of complete crippled couch confinement! Never understood why adults don't climb trees typically, I'd live in one if my legs would allow it! Russian yew tree twigs, Alaskan blown glass buoy orbs brought from my grandparents' + mom's major move, many moons ago.
@Bambi has first-rate create recommendations. 
"June 19, 2022: Now you just need a Mimikyu to go with that Pikachu.
"
Thanks for 3hrs of thread therapy! 
Bit-sized butterflies! And feather from dear Brownie, my once-duck-baby we had to leave behind.
Cannot remember the contents.  Two months was a terribly long time ago! Did I already share this shot?
…hmm, art was in this! *subtracts points from senility score with laughable satisfaction*
Mermaid-ish mom top made from a precut back in the basement residence. French seams and such.
Bakes thanks to new backbrace need (and wheelchariot, so weird to remember cooking without it.) Caramel crumb cookies and yeastroll feast, not properly planned in the least but for a birthday of our benevolent once-basement-hosts!
Sprinkley spontaneity party from September! 
And bake box for momcoworkers. Three am tablet photos being triumphant, of course. 
So spine shattering and shortness of breath inducing, sadly. Shouldn't be doing extra stuff, but suffering for special occasions-other people treats is a pretty sweet pretend occupation to me! 
Used to want to be a pastry chef prior to the allergic to everything adventures. But thankfully also a costume designer, a toy maker, Jedi, and an artist of course, so no sadness stayed once that idea strayed. At this point I'm thinking being a fairy godmother or a grandma-minus-the-family would be the most wondrous and well-suited dream career. #1 has the wings for optimum mobility, and how nice it would be to be invisible, unknown, free, far-away, in a forest fairy village making tiny gifts for all ze humans at all hours, and dropping them at doorsteps on phantom runs. #2 matches my mobility and eccentric octogenarian interests. Unremitting time & things to invent when repelled by traditional entertainment/television!
Oh yes! Some tutorials tied up, hoping they aren't too topsy-turvy for typical translation: 
*Still silently with Greg on this and esteem them as best friends* 
Wow, this is wackily harder to organize words. Sorry for the near-nonsense.
Art assemblages wait until next time, I go crumble like an overcrisp crippled cookie now.
Care, cheerfulness and imaginary confectioneries to all!  Wishing you a superb start of spring!
*adoring that magic wand duster far more than I should*
Probably going to regret not proofreading this later.
Edited by Mushy the Mushroom
did indeed regret not proofreading
2

1