Lewa exploded,
Lewa stood still.
Lewa tripped on a rock on hill.
Lewa sat down,
with a big frown,
the market was out of the pickles of dill.
Lewa shot up,
quick as a flash!
He knew now where to spend all of his cash!
"A trip to Wal-Mart is just what I need!"
"They have great prices on bags of rich Mukau feed!"
"Food, electronics, tires galore!"
"I don't know who could ask for much more!"
So Lewa went forth to his pink mini-van,
to go to the place with all at hand.
He drove just like a monkey that was hopped up on sugar,
(Just like the writer of this here tale, sir!)
After parking at Wal-Mart,
taking up two handicapped zones,
He went inside to look at the scones.
You may be wondering what happened to the pickles.
I don't really know, so here, have some sickles: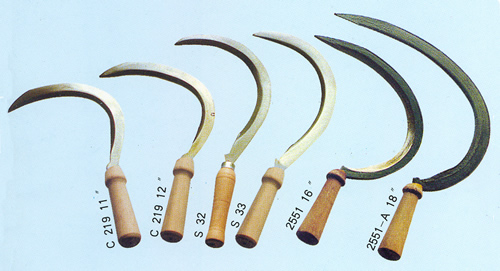 After standing still for a few minutes,
beholding the glory of it all,
he decided to move,
but began to fall.
He looked up in time to see who had shoved him,
which turned out to be two Makuta, Leslie and Jim.
Lewa began to plot plot his revenge,
when he got hit with a snowglobe of Stonehenge.
A cranky old Turaga, Dume, you should know,
had little tolerance for those he deemed lazy or slow.
He kept whacking Lewa til he got out of the way,
then proceeded to mumble about kids these days.
Lewa wondered how to carry out his grand scheme,
until realizing he was surrounded by all the things that he'd need.
He grabbed a cart and went around, collecting everything,
until finally he got it all, and started to sing.
"This stuff is perfect!"
"Wal-Mart is great!"
"To enact this great plan, I simply can't wait!"
After billing the stuff to Onua's credit card,
Lewa began to work on his plan,
(But probably not very hard.)
There was drilling and thumping,
heard throughout all the store.
When people asked him to stop,
he just built more and more.
It took him an hour,
(Okay, maybe two.)
but by the end,
justice was due!
Lewa waited to ambush his targets.
When they walked toward the doors,
his plan would get started!
Leslie and Jim finally started to leave,
and Lewa started to push on a tree.
The tree fell over onto a moat,
the ripples of which pushed a toy boat.
The toy boat hit a button,
which set off an alarm,
which startled a fish,
into swimming into an arm.
The arm set off a spring,
which shot toothpaste into a sponge,
which made a scale lean to the left with a lunge.
The scale tipped a bat,
over the edge of a door,
which hit an 'ON' button that sat on the floor.
A vacuum turned on,
and started sucking up carpet,
the moving of which shifted a mitt.
A marble in the mitt rolled onto a track,
which guided the marble into a toy rat.
The toy rat moved forward,
by about an inch or two,
and was raised onto a platform
by a robot kangaroo.
The toy rat wheeled forward,
and set off an air horn,
right into the ears of the Makuta Lewa scorned.
Leslie and Jim jumped a tad bit,
then continued out of the store,
simply out of habit.
Lewa pumped his fist in the air.
Justice was served!
He gave those two shovers
just what they deserved!
He got in his car,
and drove merrily home,
(After getting lost and spending two nights in Rome.)
Lewa went inside to count all his change.
After all, his wallet had to be properly arranged.
His eyes opened wide as he was counting his nickels.
"Mata Nui!" Lewa said.
"I forgot the dill pickles!"
Word count: 633
Comments? Questions? Criticism? Leave it all down in the comments section below, because that's what it's for!
Edited by Kung Fu Pyro, Nov 16 2013 - 07:44 PM.