Hey guys!
So, finally after about 1 months time since i purchased the Platinum Avohkii, the video and pictures are finally done! Sorry for the delay, the second half of the video was giving me some major problems, but its finally done, it was over 16 hours and had over 1780000 frames. along with the interview with Caleb Raff, Owner of "The Brick Hutt" the Lego hobby shop in Santa Rosa, California. So needless to say, this video and pictures, should really do some justice on the lack of documentation for the Platinum Avohkii.
My official topic for the Platinum Avohkii, Posted Oct 31 2013 - 12:27 PM, was when I decided I would go for it, and if things weren't looking good after a little while, i would just give up. I knew about the Platinum Avohkii being for sale on ebay over a year ago due to this article from BZP: http://www.bzpower.c...shines-on-ebay/
luckily for me, the community of BZP was generous enough to help me out, along with some Parkour Classes and my job, the Platinum Avohkii was a feasible task. One of My best friends, and life long Bionicle fan, Mihai Cernetescu, stayed the night the day before. We were both pretty dang excited, Then our other really good friend Trenton Taylor, Who is also i huge Bionicle fan, and Fellow BZP Member(Dragoon973) met up with us at my house the next day at 5:00 AM, We left my house at 5:15AM, The car loaded with a cooler for food and drinks, we were ready for the long adventure!, we stopped for gas in Salt Lake city at about 7:30 AM, Meeting the Final Person to join us on our journey, A Good pal, and fellow Parkour Athlete Scott Rowell. We hadn't seen him in a few months, he knew I was going to try to get the Avohkii and when I told him it was time, we both thought it was a good excuse to see each other and hang out again. So after Picking him up we didn't stop for almost 250 Miles, our next stop was just for some lunch and gas in Elko, Nevada. After eating for about an hour and getting back on the road, the Journey only had one final stop, our Meeting destination.
Battle Mountain, Nevada. A small town almost exactly in the middle of Santa Rosa, and Roosevelt Utah. (Myself and friends are all from Roosevelt) It was ideal because weather conditions and the fact that it was only 10 minutes off of being the exact middle. So when we arrived in Battle Mountain, we were just excited to be out of the car. We arrived to BM at about 11:45 AM, What we all forgot and didn't realize was that after we got there, we still had to wait about an hour due to time zone changes, and Caleb stopping for gas and lunch as well. So anxiously we waited, and waited, and waited! It seemed to have gone by so slow, every minute taking what seems to be an hour, Finally the time had come. He was only about 5 minutes away!
Soon as his car rolled up to the gas station where we met, we all went up and said our hello's, after shaking hands with the man I had known over Email, Text messaging and Phone call's, he was just as awesome as I expected. So now the time came for the transaction, Slowly pulling the Legendary Platinum Avohkii out of his pocket, for the first time in my life, I laid eye's on what once I would call my Childhood dream come true. The Uncomfortable part came soon after, myself having $15000 Cash in a bank sleeve in my pocket, after seeing the piece, I pulled out the sleeve, gave it to Caleb's daughter, and we walked to the back of the car while he showed us the news paper article that he was featured in for the piece, the display case, all the paper work he had for the piece. Soon after, his daughter came and verified that the amount of cash was correct, and at that moment, Caleb looked over to me and said "Alright man, here you go, the Platinum Avohkii is yours" 
I never thought i would hear those words in my life. When i was a child, i knew about the Solid Gold Hau, and i begged my parents to buy it for me on Ebay way back in the day. I heard about the Platinum Avohkii and remember showing Mihai the pictures of chase and saying "Here is the rarest Bionicle/Lego piece ever made, we probably will never see it, or get to touch it, and we will never own it" and now here i am more then a decade later and it is mine.
So after signing the the bill of sale, we said our good bye's and left, to cut to the chase,we got home at almost 10:00 PM that same day, it was a trip full of laughs and good times.I couldn't have done it without all the people from BZP who gave me support in my trade topic. Big shout out to Huh, Takanuva1988, Kayru, Omega12, Gonny, Krana_Enthusiast, Xelphene, Tritoa, Nocturn701 and everyone else! Your offers were fair, and you helped me out tremendously, i cannot thank you enough! And of course, I couldn't have done it without support from my two friends, Mihai and Trenton, I wouldn't have been able to get the Platinum Avohkii without these two, there is always people in your life who will be your friends, no matter what happens, and you two are most definitely that!
Pictures:
https://fbcdn-sphoto...414915125_o.jpg
https://fbcdn-sphoto...692807874_n.jpg
https://scontent-b-s...287292280_n.jpg
https://scontent-a-s...843860251_o.jpg
https://fbcdn-sphoto...501303480_o.jpg
https://scontent-a-s...605063692_o.jpg
https://scontent-b-s...233349148_o.jpg
https://scontent-b-s...832458764_o.jpg
https://scontent-b-s...480431084_o.jpg
https://scontent-b-s..._48398258_o.jpg
https://scontent-a-s...952755754_o.jpg
https://fbcdn-sphoto..._26201939_o.jpg
https://scontent-b-s...370637548_o.jpg
Giant Pictures:
https://scontent-b-s...592543390_o.jpg
https://scontent-a-s...548300931_o.jpg
https://scontent-a-s...857895667_o.jpg
https://scontent-a-s...974430818_o.jpg
https://fbcdn-sphoto...484833504_o.jpg
https://fbcdn-sphoto...607716797_o.jpg
https://fbcdn-sphoto...488046587_o.jpg
https://scontent-b-s...448522892_o.jpg
https://fbcdn-sphoto...734518154_o.jpg
https://scontent-a-s...054195089_o.jpg
Youtube Video:
Official Santa Rosa Paper: http://www.pressdemo...icles/140219597
BZP Teaser Topic: http://www.bzpower.c...ohkii-teaser-;/
BZP Talkback: http://www.bzpower.c...bzpower-member/
My home town paper online article: http://www.ubmedia.b...1a4bcf887a.html
Picture of News Paper from my home town: https://scontent-b-s...781555597_o.jpg
My favorite headlining title: http://lego.gizmodo....iece-1528631074
The Brick Hutt Lego Hobby shop: http://www.thebrickhutt.com/
The Brick Hutt Facebook Page: https://www.facebook.com/thebrickhutt
MaskOfDesiny cover: http://maskofdestiny...More_156708.asp
Original Owner Chase with the Platinum Avohkii, Clear back when he first won it: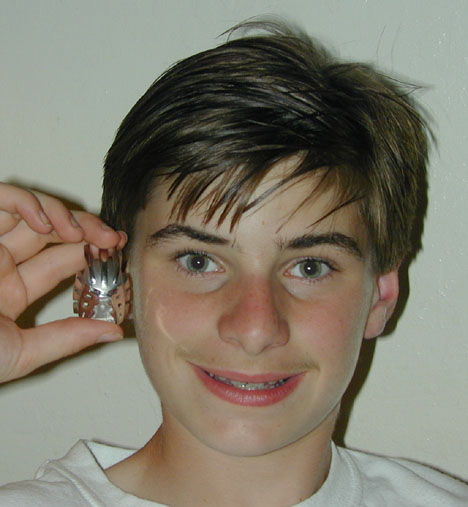 Thanks again guys, hopefully you enjoyed my story and pictures, I'll be updating the topic before the end of the week with the video.
Andre: AKA MC
Edited by Mask collector, Mar 14 2014 - 09:14 PM.